Welcome to the home base of The First Dollar Feeling Project! 
Our Philosophy: Entrepreneurship is a science. Like any science, it's constantly evolving. Professional business training has its place, but the boots-on-the-ground experience of entrepreneurship rarely fits within the "textbook" cases. As a result, many business owners feel lost when faced with unique challenges and crisis situations. The best resource for those struggling to succeed in business is the true-to-life stories of entrepreneurs who have found solutions to 
Our Mission: To create a collection of resources based in real-life entrepreneurship to help American business owners succeed and become sustainable job creators.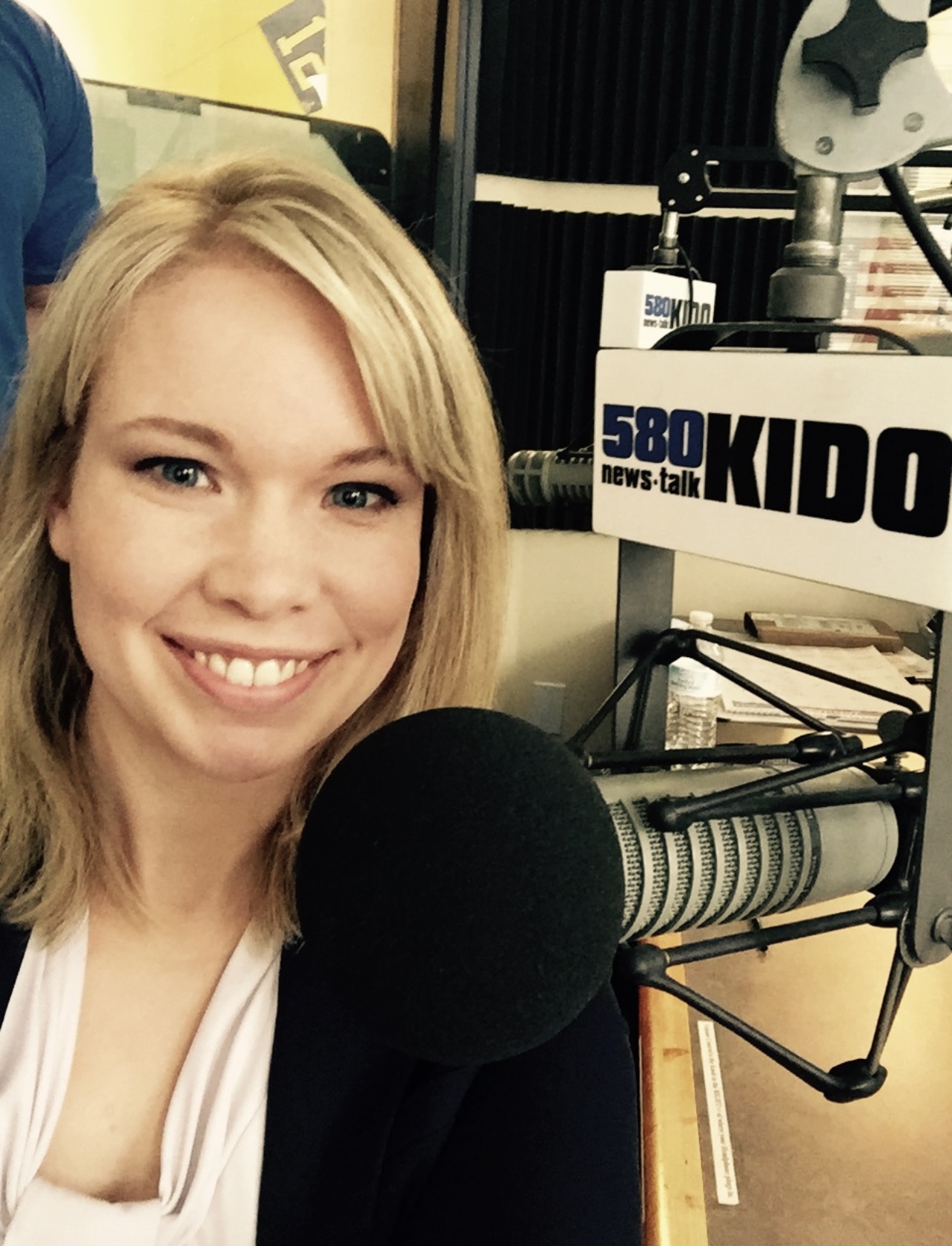 Hi, I'm Erika Heeren-Moon!
Erika Heeren-Moon is a communications professional with nearly two decades of experience. She has worked in different areas of communications with a small business focus as an agency owner, consultant, publicist, and a freelance writer. 
In addition to running a boutique marketing agency, Heeren-Moon has served as an instructor for SCORE and the Small Business Administration - creating and teaching a new digital marketing curriculum for small businesses for the Treasure Valley, Idaho chapters. She has served as a business mentor for SCORE and the Institute for Veterans and Military Families at Syracuse University. Currently, Heeren-Moon is the President-Elect for the American Marketing Association, New Jersey Chapter.
In 2020, Heeren-Moon published a book of interviews, First Dollar Feeling: Stories from the Trenches of Small Business. First Dollar Feeling explores the real-life stories of nine different American business owners. Each entrepreneur shares the unfiltered account of their struggles, triumphs, and what they've learned along the way. designed to be a life preserver for the overwhelmed business owner looking for tested, innovative, and actionable strategies to navigate the uncertain world of entrepreneurship. From marketing strategies and advice on funding to surviving a recession and reinventing a business model – First Dollar Feeling provides the opportunity for small business owners to learn from the people who have been where you are today and found a way to succeed. 
In 2021, Heeren-Moon transitioned from fractional marketing to communications research with a business focus at Georgetown University. Heeren-Moon is currently pursuing her Masters degree, with the intention of completing a Ph.D/JD in communications policy. 
Heeren-Moon has a specific focus on emerging technology and business - currently exploring the implications of virtual reality technology in business, politics, and general public welfare. Heeren-Moon also serves as a research assistant on a National Science Foundation grant in collaboration with Virginia Tech, exploring the policy implications of spectrum sharing on the 12 GHz radio frequency band. Past research projects include the development of a formula to calculate return on investment for emerging technology acquisitions for the Department of Defense.
Heeren-Moon also serves as an editor for GNOVIS, the academic journal of the Communication, Culture and Technology program at Georgetown University's Graduate School of Arts and Sciences. 
In 2022, Heeren-Moon released The First Dollar Feeling Business Planning Workbook as a complement to First Dollar Feeling. The workbook is designed to help entrepreneurs to gather their thoughts, identify their goals, and help them create a plan for success on their terms.
Erika Heeren-Moon has been featured on Inc.com as one of the "10 Top Women in Content Marketing in 2019." Heeren-Moon is the recipient of a Women in Content Marketing Award (2019), an Idaho Business Review Women of the Year Award (2019), an 2016 Idaho Press Award (New Release Division), and 2011 Design Award for Best Special Section from Local Media Association (formerly Suburban Newspapers of America). 


Check your inbox to confirm your subscription